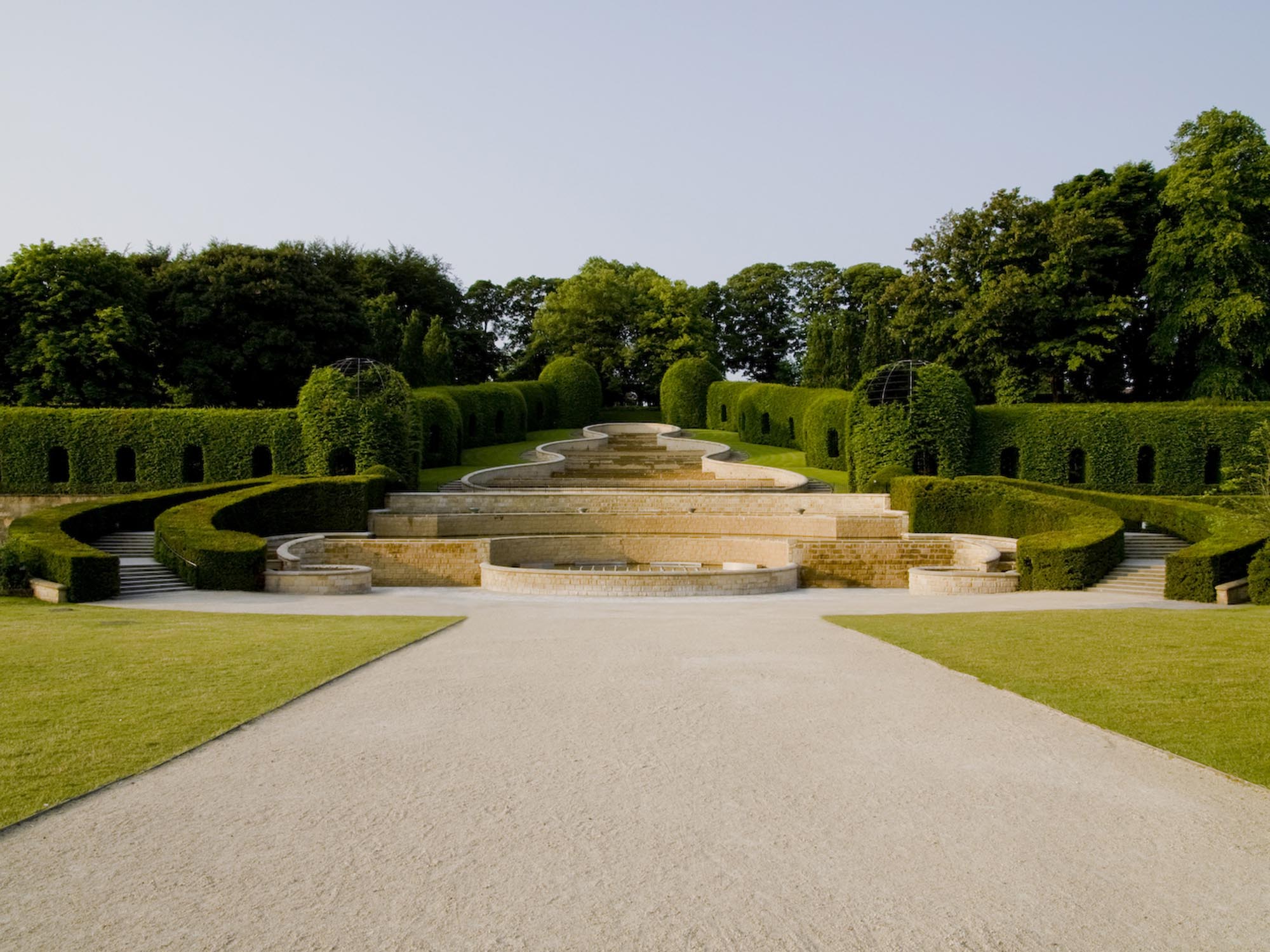 The Alnwick Garden in Alnwick, Northumberland marks its 20th anniversary!
In 1996, the Duchess of Northumberland hired Wirtz International to redesign the 14 acres large grounds at Alnwick Castle. In 1997 we delivered a formal plan for The Alnwick Garden that has been little altered since. The main prominent feature of the present garden is the Grand Cascade, which insinuates its way down the hillside and fascinates visitors with the changing fountain displays. The garden also includes a Cherry Orchard, Rose garden, bamboo Labyrinth, Serpent garden with water sculptures and an intriguing Poison garden.
Construction work on the first phase began in 2000. Now, 20 years later, the Duchess of Northumberland embarked on a journey to create a never-before-seen film; documenting the journey with all the highs and lows from the day the 1st Phase of the Garden was opened by Prince Charles, to the planning, hard work and daunting challenges prior. From the design by Jacques and Peter Wirtz to the build, the task of funding and planning, the documentary draws you in as you want to see what high point or hurdle lies ahead.
The documentary was originally due to be projected on the castellated Water Tower in the Garden. However as guests aren't able to visit The Alnwick Garden due to COVID-19, the video has been made available to watch online. Watch the video below or visit the official website of The Alnwick Garden.