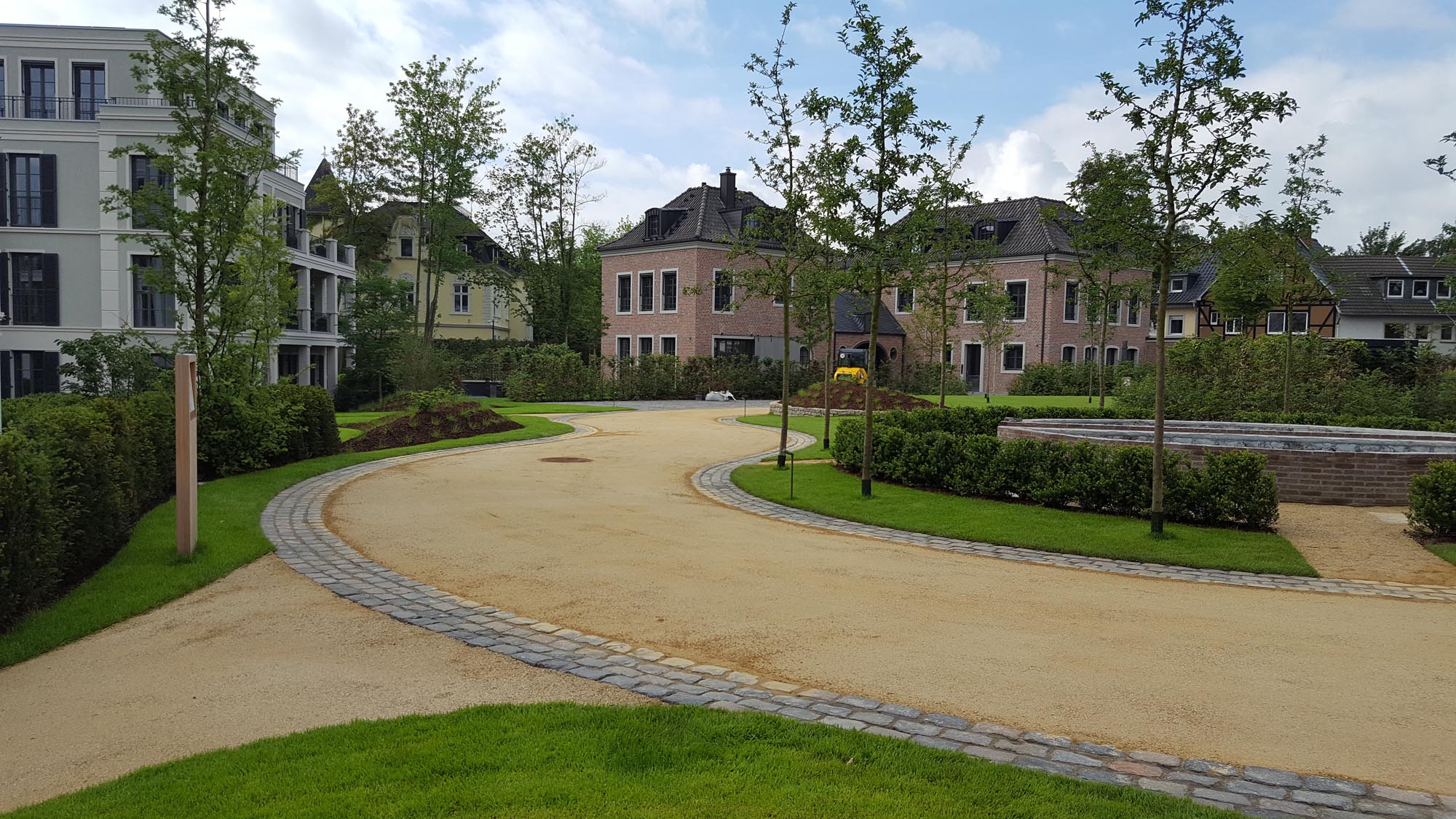 Rheinblick Residences in Bonn (DE) approach completion
Rheinblick Residences Bonn (DE) landscape construction approach completion. We are currently busy adding the finishing touches to complete this enclosed site with luxury villas and apartments at the Rhein borders. A fluid and gentle structure in which trimmed hedge massives, ornamental grasses and flowering trees form the basis of this park-like setting.
The official opening of Rheinblick Residences is planned for July this year. From that date on the residents can enjoy the excellent year round views of the surrounding park.