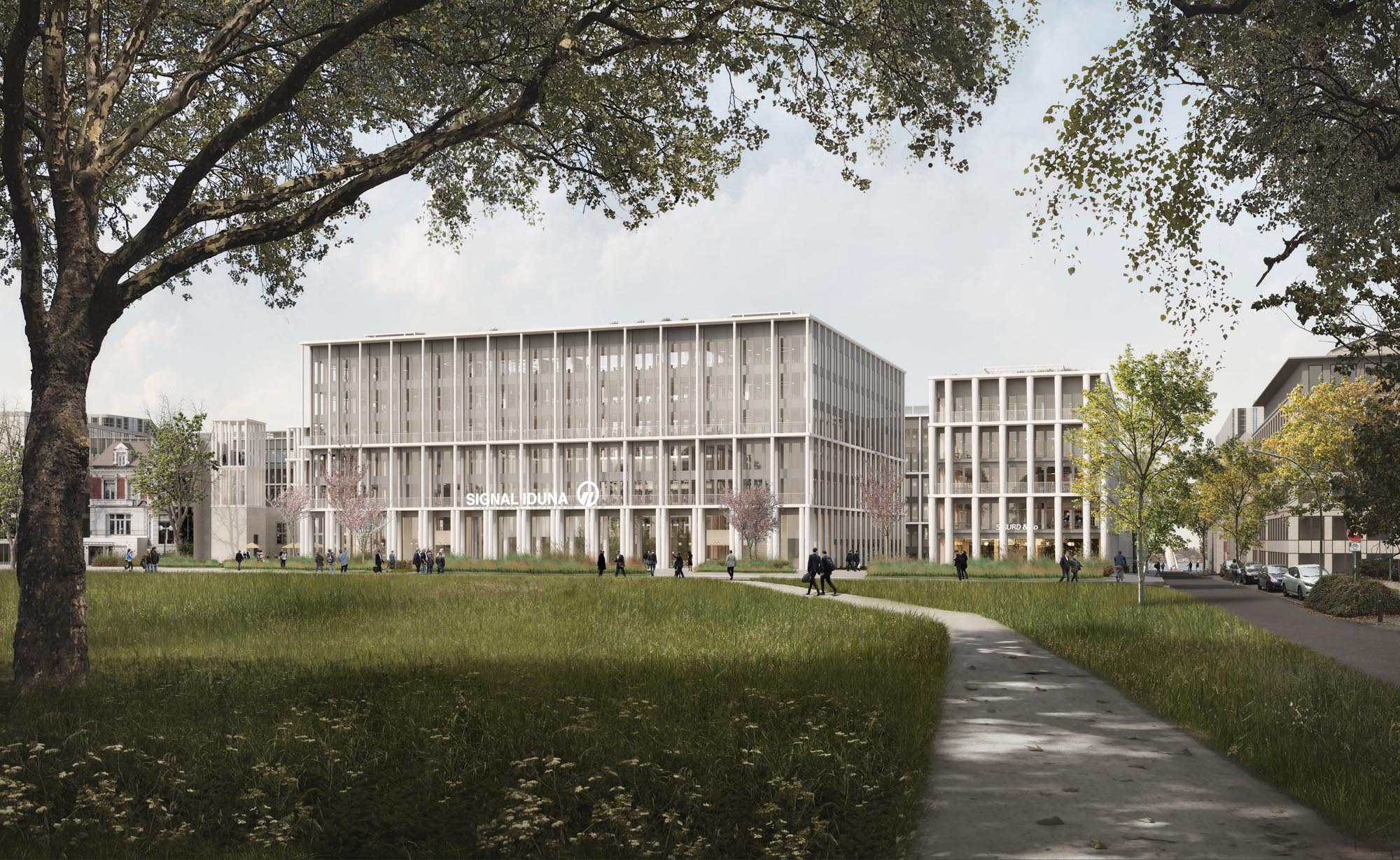 Competition win for new office development in Hamburg (DE)
The submitted design, a close collaboration between Wirtz International and David Chipperfield Architects Berlin was selected as the winning entry in a two-stage architectural competition. Situated between the Outer Alster Lake and Park Moorweide, the new office campus will house the new Hamburg headquarters for the Signal Iduna Group, one of Germany's largest insurance companies, as well as lettable office space and a public ground-floor area.
The new campus, developed by Hansainvest Real Assets, opens up to the public urban space with street-facing loggias and inviting passageways into the block interior. The buildings will also feature various rooftop gardens, which will serve as tranquil oases above. The different building heights, terraced paths, lively squares and generous planting lend a unified, high quality landscaped appearance to the campus. In terms of the cityscape the campus will blend harmoniously into the surrounding developments including office, educational and residential uses. The project is expected to be completed by the end of 2026.