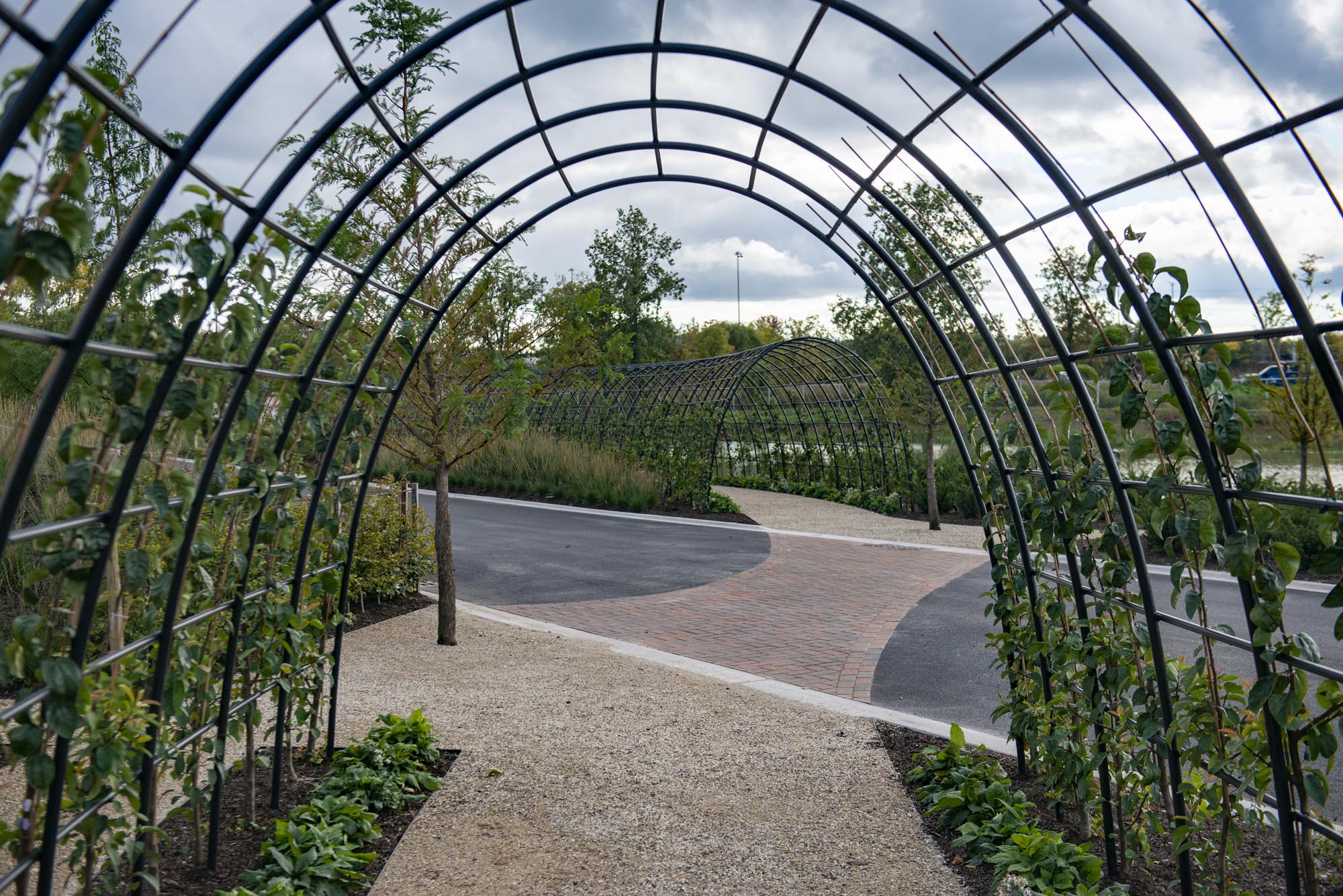 Shida Evaluation Garden at the Chicago Botanic Garden officially opened
Mid-November, this new garden within the Chicago Botanical Garden was officially opened for the public. It is the result of a competition from 2013. It's goal is to provide spaces for the evaluation of shade loving plants and roses. This kind of research is one of the main tasks, performed by the Chicago Botanic Garden, while pleasing to a public of 1,6 million visitors a year.
The garden is located between the nursery area of the garden and one of the lakes. It's a very long and narrow space, dissected by a wide road. The project attempts to undermine the dominant character of the road by creating a winding wavy path, which crosses the road at regular distances. It is accompanied to the south end by a crab apple tunnel, which curls up around a raised pool, and at the northern end by an 8′ tall beech hedge.
At the northern side, a dense composition of organic yew cushions and Metasequoia trees will create a forested shady world, appropriate for evaluating shade loving plants. At the southern side, ornamental grass mounds and the crab apple tunnels create pockets of sunny planting beds for the evaluation of roses. Both ends are marked by powerful entrance statements; wood pergola's for vine evaluation on one end and mighty hornbeam arbors at the other end.