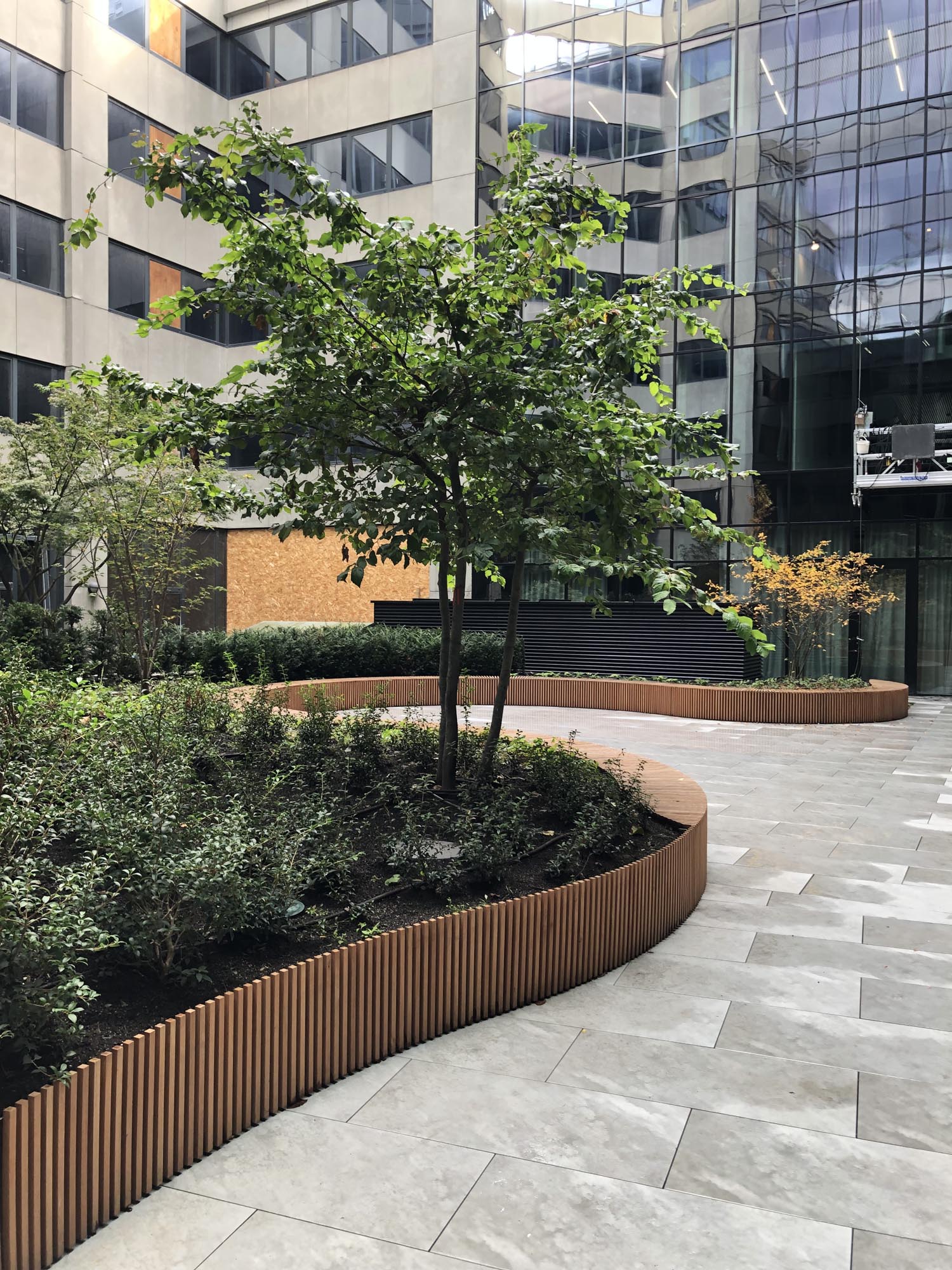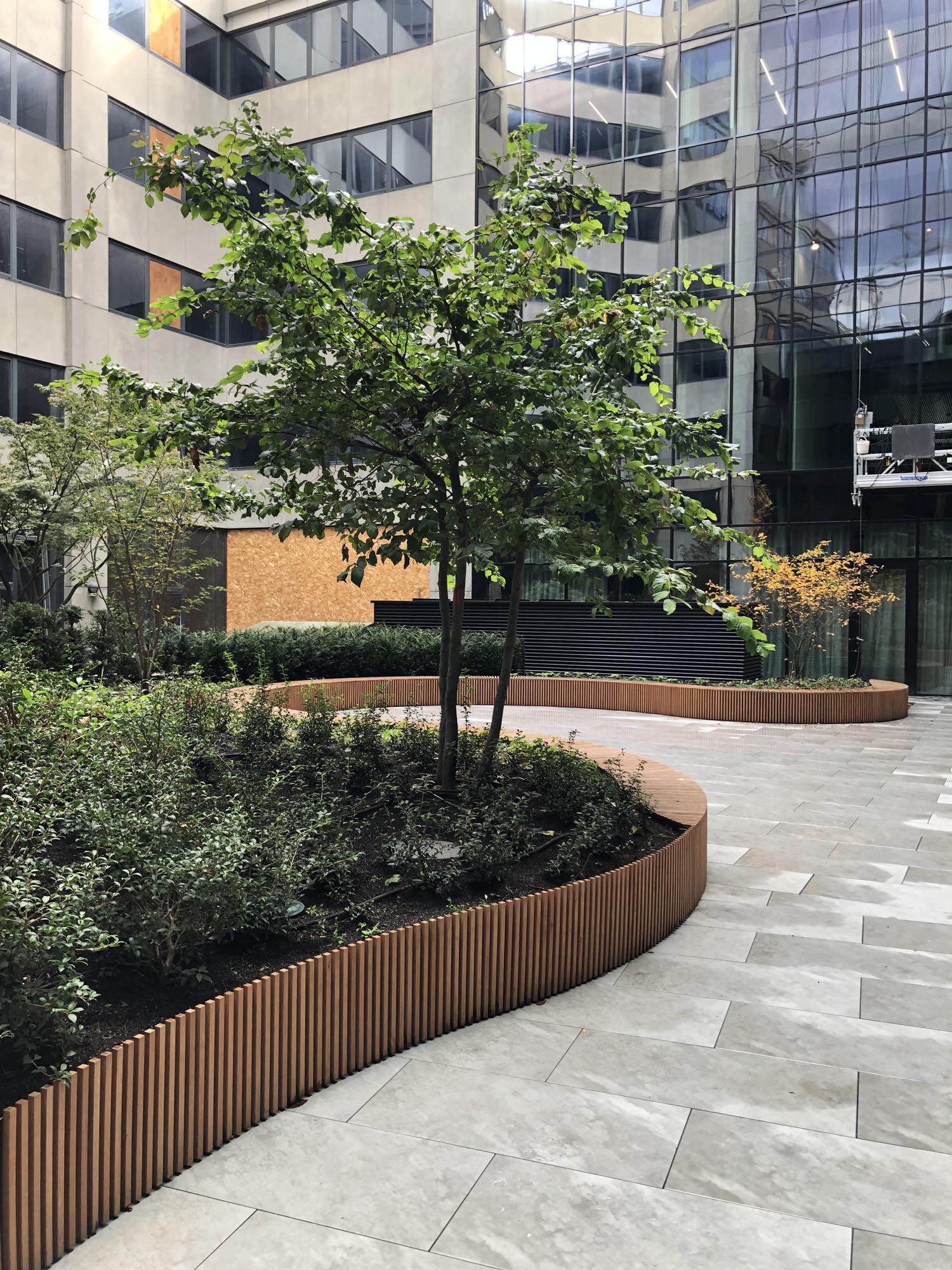 Lush inner garden for the 'Seven building' in Brussels (BE)
Seven Building is a high quality renovation project in Brussels' north district. The building, by Assar Architects, will offer a mix of co-working and offices.
The lush inner garden by Wirtz International offers employee's a relaxation zone within the workplace. Raised beds with a curved built-in bench transform this enclosed space into a green haven, in the midst of a glass and concrete jungle. The various multi-stem trees (Amelanchier lamarckii, Parrotia persica, …) will add character and bring stunning autumn color or lovely spring blossom. The evergreen hedges, ferns and shrubs are perfect for keeping the garden green through winter.
Phase 1 of the garden project has been completed in October 2019. Phase 2 is planned to start in 2021 after building works have finished.