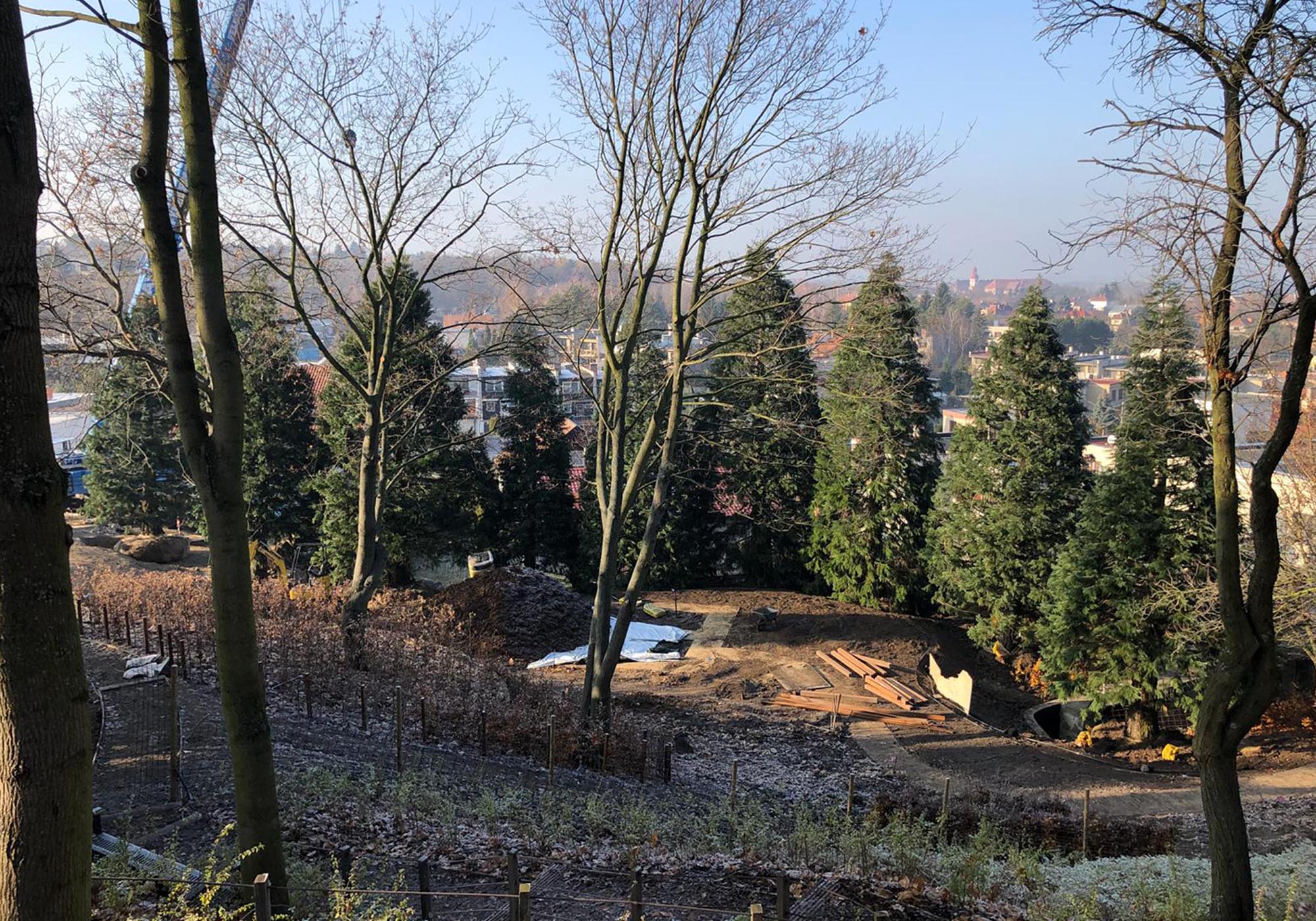 Landscape construction in progress: Private Garden, Czech Republic
Currently we are working on the expansion of an existing Wirtz garden in the Czech Republic. In the last week of November a large number of Sequoiadendron trees were planted. The pyramidal shaped evergreen trees had a weight of more than 15,000kg and were transported from a nursery in the Netherlands. In Europe, the trees can grow to heights of 30 – 50m with a crown diameter of about 8 – 9m. The Sequoiadendron trees will block the line of sight from the garden to the neighbours and provide the desired privacy, screening and wind shelter.
The garden expansion will be completed by the start of 2019 spring.