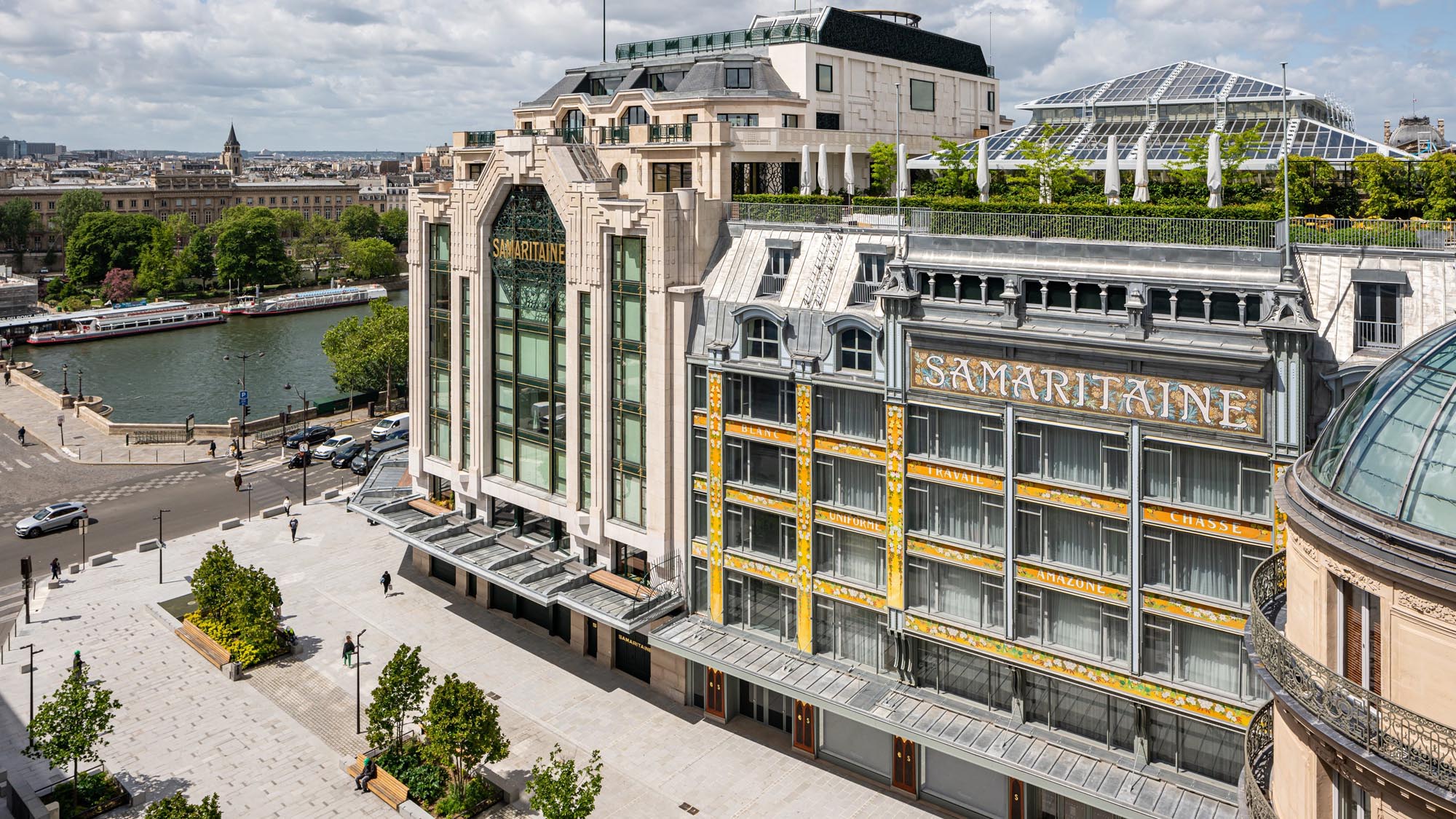 Exclusive roof garden for five-star hotel Cheval Blanc at La Samaritaine, Paris
La Samaritaine, the historic department store situated in the heart of Paris, France closed in 2005 for safety reasons. It was once the largest department store in Paris. Over the past few years the building complex has undergone a bold and innovative renovation. As of tomorrow, the famous luxury department store La Samaritaine will be open to the public again. The official inauguration of the fully renovated complex in the heart of Paris took place yesterday in the presence of French President Emmanuel Macron.
The new-look La Samaritaine embraces a cluster of old and new buildings spread over two blocks between the Quai du Louvre and the Rue de Rivoli, next to the Seine river. It will feature a department store, multiple high-end restaurants, a 5-star Cheval Blanc hotel with 72 rooms, 96 social housing units, offices and a crèche.
On the 7th floor, Wirtz International designed an exclusive roof garden, an oasis of peace in the heart of bustling Paris. High-quality workmanship, sustainable materials and a well thought out selection of plants is what will distinguishes this roof garden. It will be a scenic spot to eat, drink and socialise with a magnificent view of the city.
Large trees in raised peat block planters will provide soft, dappled shade below. Flowering shrubs and perennials will add colour and pruned hedges will divide the terrace into smaller more intimate 'rooms'.