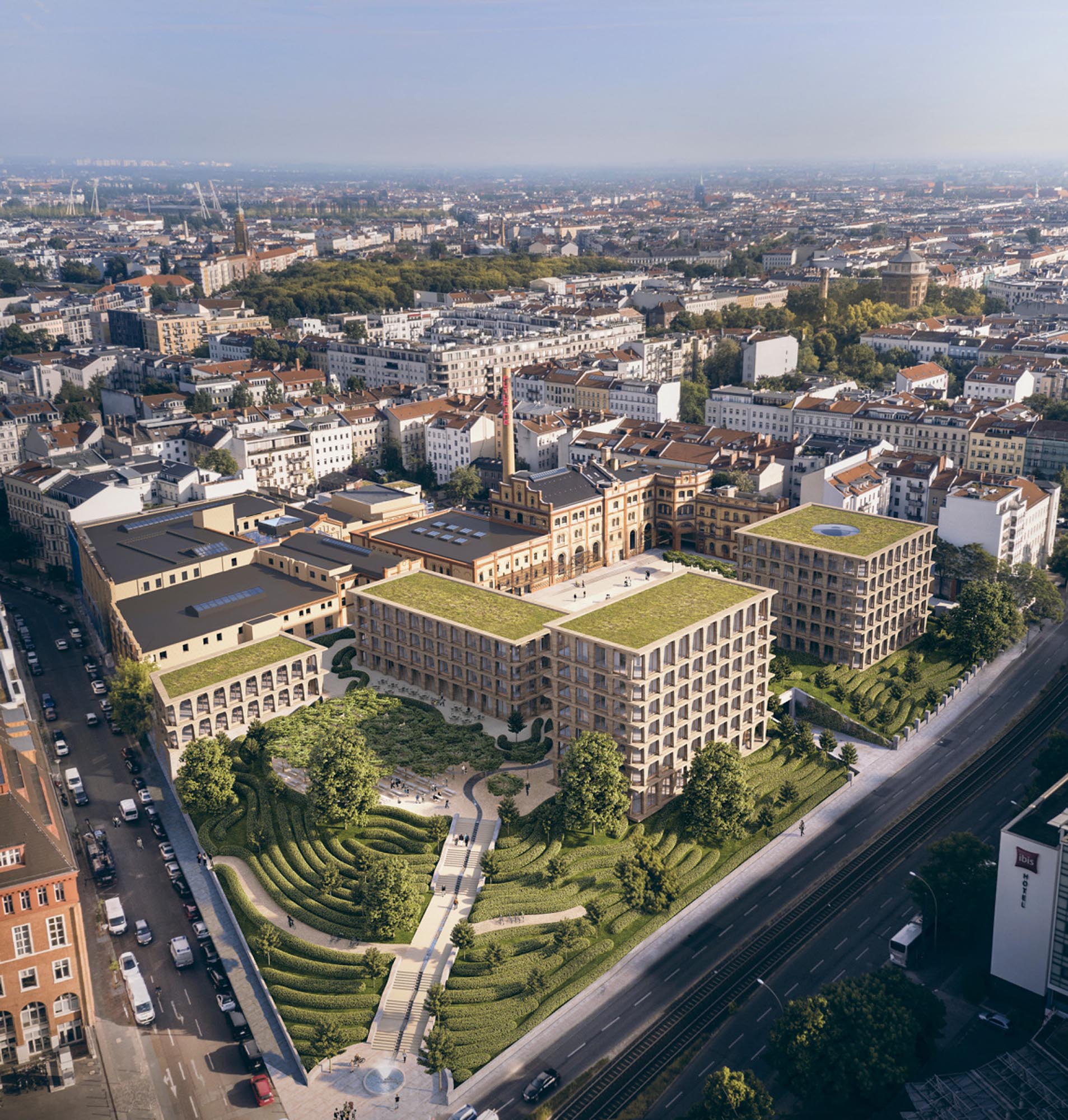 Bötzow Brewery in Berlin to be transformed into a bustling urban hub
The project of revamping the historic ensemble of the Bötzow Brewery in Prenzlauer Bay, Berlin was the result of a competition. It's a fascinating composition of old buildings on a man made hill in the middle of Berlin, enriched with new office and housing buildings by David Chipperfield Architects Berlin. It also serves as the new headquarters for Ottobock, one of the leading manufacturers for prosthetics, orthoses and exoskeletons.
The project has several spaces with different characters and atmospheres, like a true city campus. The main features are an open gravel piazza surrounded by roof-trained trees and a revamped beer garden. The hill flanks of the project, which face the street, are treated as a "tea plantation" with cascading hedges that brings the exterior perception of the project together in one powerful statement. From the city, all the architectural elements read as rising out of a green pedestal, not revealing yet the different atmospheres which are to be discovered at the center of the project. As an inner city project, it is quite unique in Europe; It responds perfectly to the need for living and working space in an inner city context with the public spaces, well taken care of.