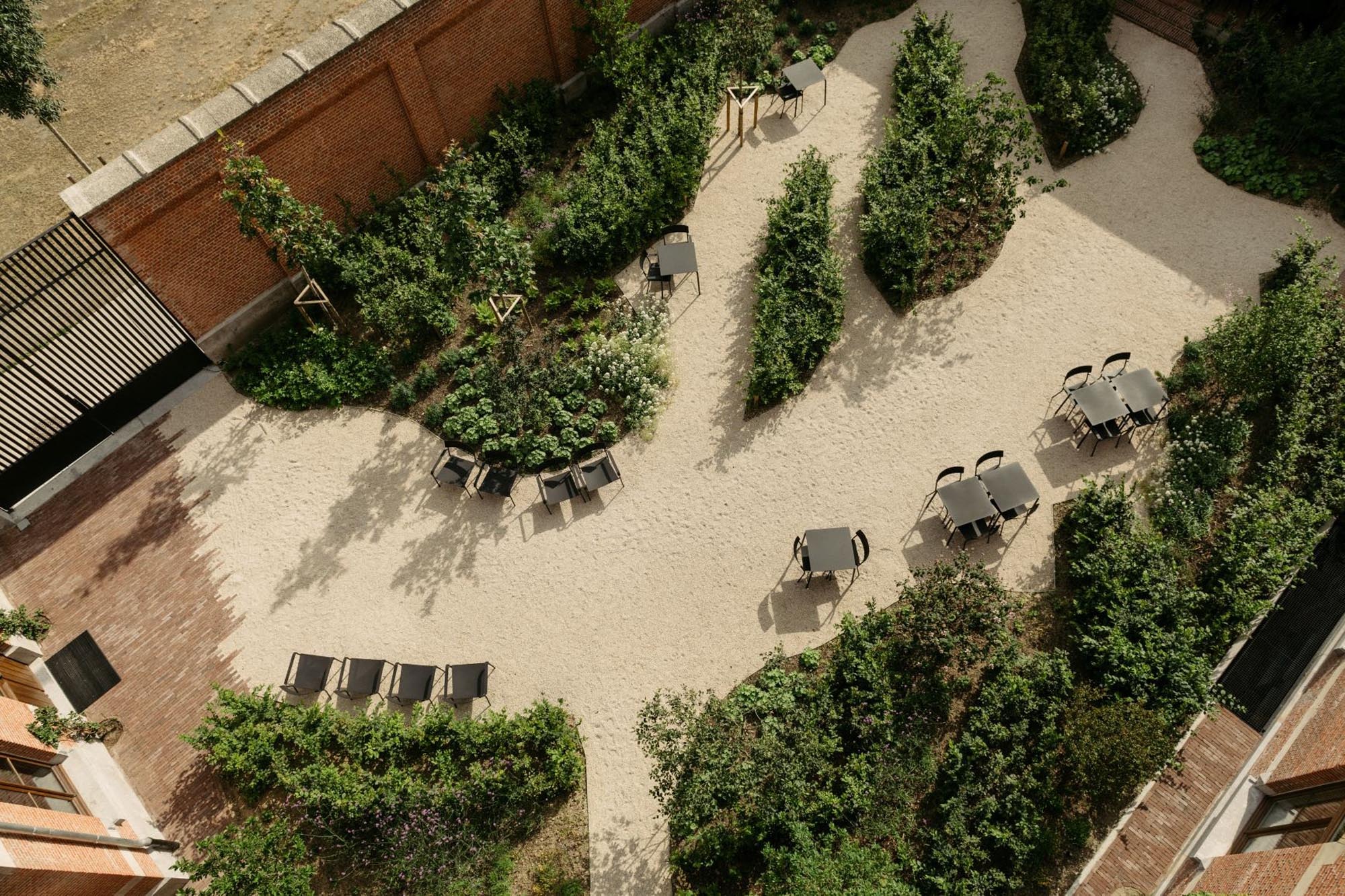 Three exclusive gardens for the August Hotel in Antwerp (BE)
A beautiful celebration of history and Flemish culture, August Hotel is a modern sanctuary set within a former Augustinian monastery in the heart of Antwerp. The five heritage-listed structures, reshaped under the guidance of Belgian architect and designer Vincent Van Duysen, have been designed and fashioned as a social hub for the city. Three exclusive walled-in gardens by Wirtz International shelter the hotel and form a welcoming place where guests can relax and unwind.
By combining irregular volumes of clipped hedge massifs with flowering shrubs, trees and perennials we were able to create three unique and serene gardens. Guests can enjoy a drink, read a book or just lose themselves in the quiet atmosphere of the gardens. The tree canopies of the newly-planted trees create an intimate sense of enclosure. This is strengthened by the clipped hedges which will divide the landscape into different spaces. An exciting selection of flowering perennials and shrubs adds a splash of colour and interest in every season. The uniform choice of trees throughout the three gardens creates an atmosphere of tranquillity in a historic setting.
The official grand opening took place on April 12, 2019.
For more information about this modern sanctuary visit www.august-antwerp.com.