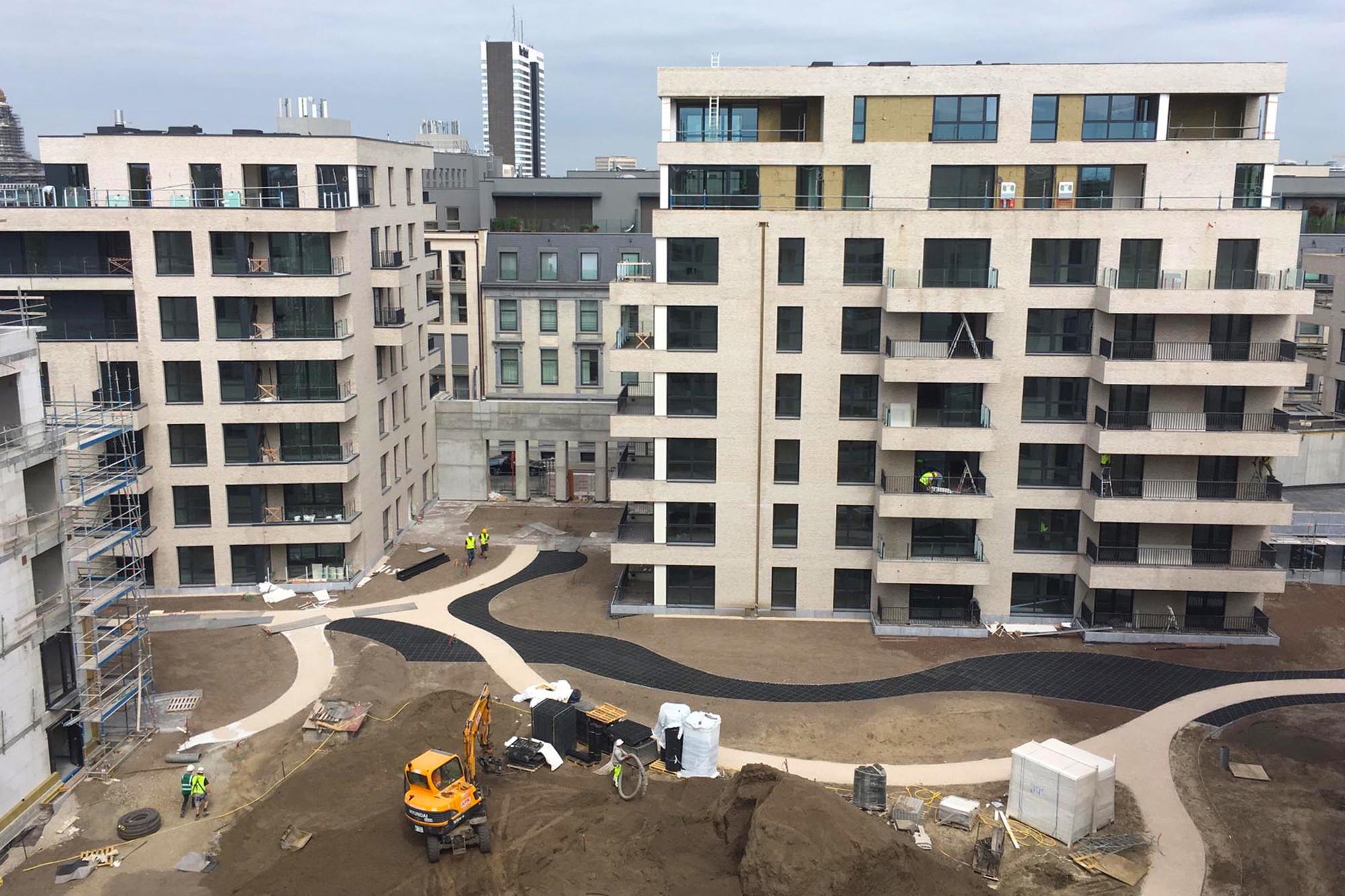 Landscape construction in progress: Ernest The Park, Brussels
As part of a reconversion project around the renovated Solvay headquarters in Elsene, a number of luxurious apartments are being built on an associated site. A lush communal garden forms the heart of this new green triangle. The adjacent square will also be transformed into a secure, public park which will enhance the overall appeal of this location.
The communal garden, nestled in the heart of Ernest The Park, will get a natural character. Curved lines create an informal, relaxed atmosphere and add mystery to the space by creating hidden views. 'Cushions' of ornamental grass bring the garden to life with bloom stalks of white finely textured foliage undulating in the summer breeze. They link the various buildings and create a clear structure.
When completed, the garden will be a place for residents to meet, share and connect. We will continue to keep you posted on the developments!
Location: Brussels, Belgium
Project developers: IMMOBEL and BPI Real Estate
Architects: Jaspers-Eyers Architects & A.2R.C Architects
For more information about this project visit: www.ernest-the-park.be