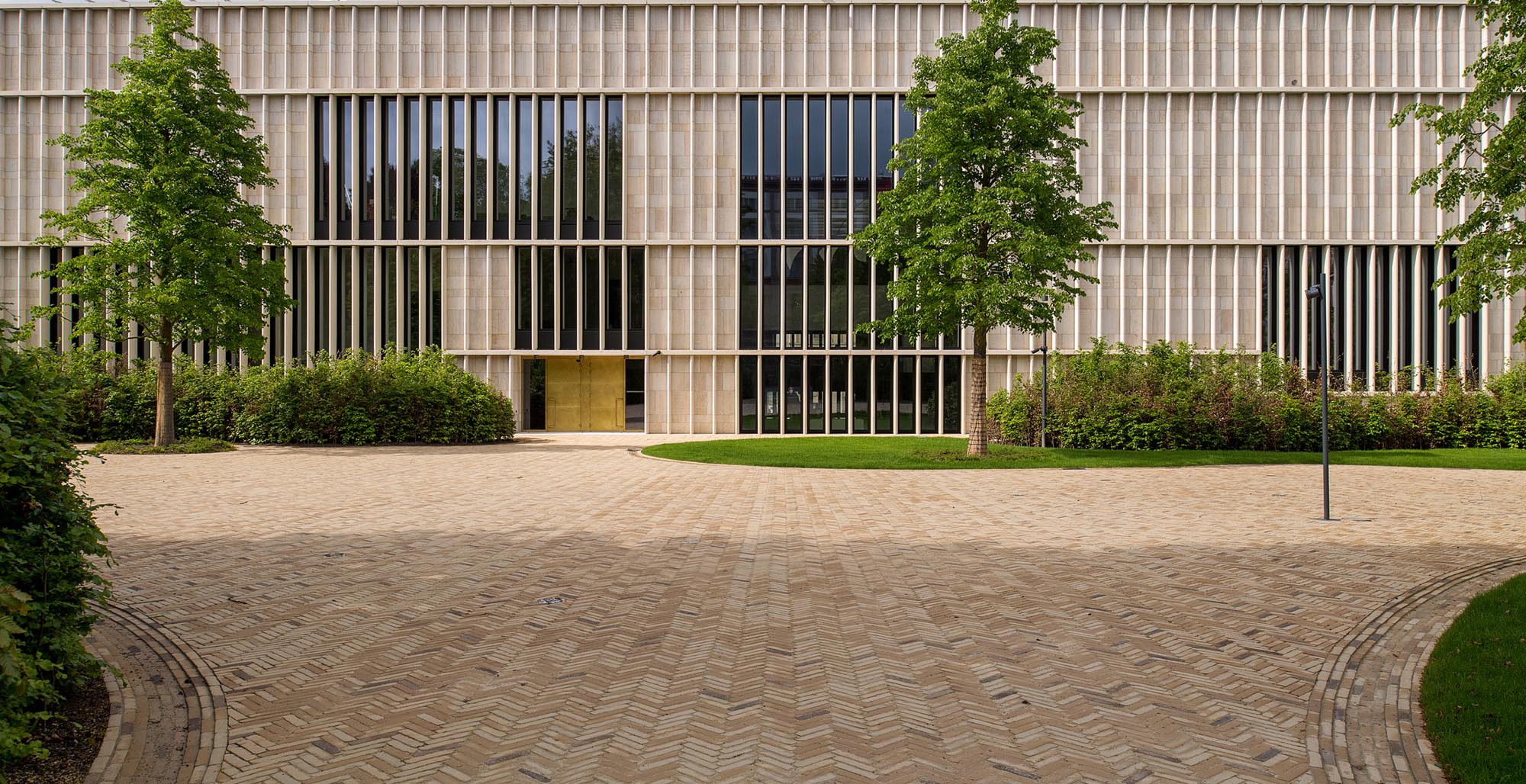 Kunsthaus Zürich extension opens to the public (CH)
The Kunsthaus Zürich, designed by the Swiss architect Karl Moser, was built between 1904 and 1910 and is situated on Heimplatz, a square in Zurich's city centre. The existing museum has been expanded with a new building on the opposite side of the square, designed by David Chipperfield Architects Berlin.
The museum's garden functions as an outside "salon" for the museum. It is purposefully screened from the busy adjacent streets with wavy clipped hedge massifs and newly planted Linden trees. Two new entrances allow controlled access from the street to the garden. The garden also functions as a continuation of the central hall of the Kunsthaus which connects the busy Heimplatz at the main entrance with the garden on a higher elevation.
The garden is a quiet haven of peace, alone with the sky and the sculptural façade of the building. To its perimeter, a few old trees could be preserved but several new ones were added to strengthen this green buffer. The trees will cast generous splashes of shade in this largely open space. Furthermore the garden will also accommodate different artistic interventions and will allow people to rest and enjoy a drink at the outdoor bar.