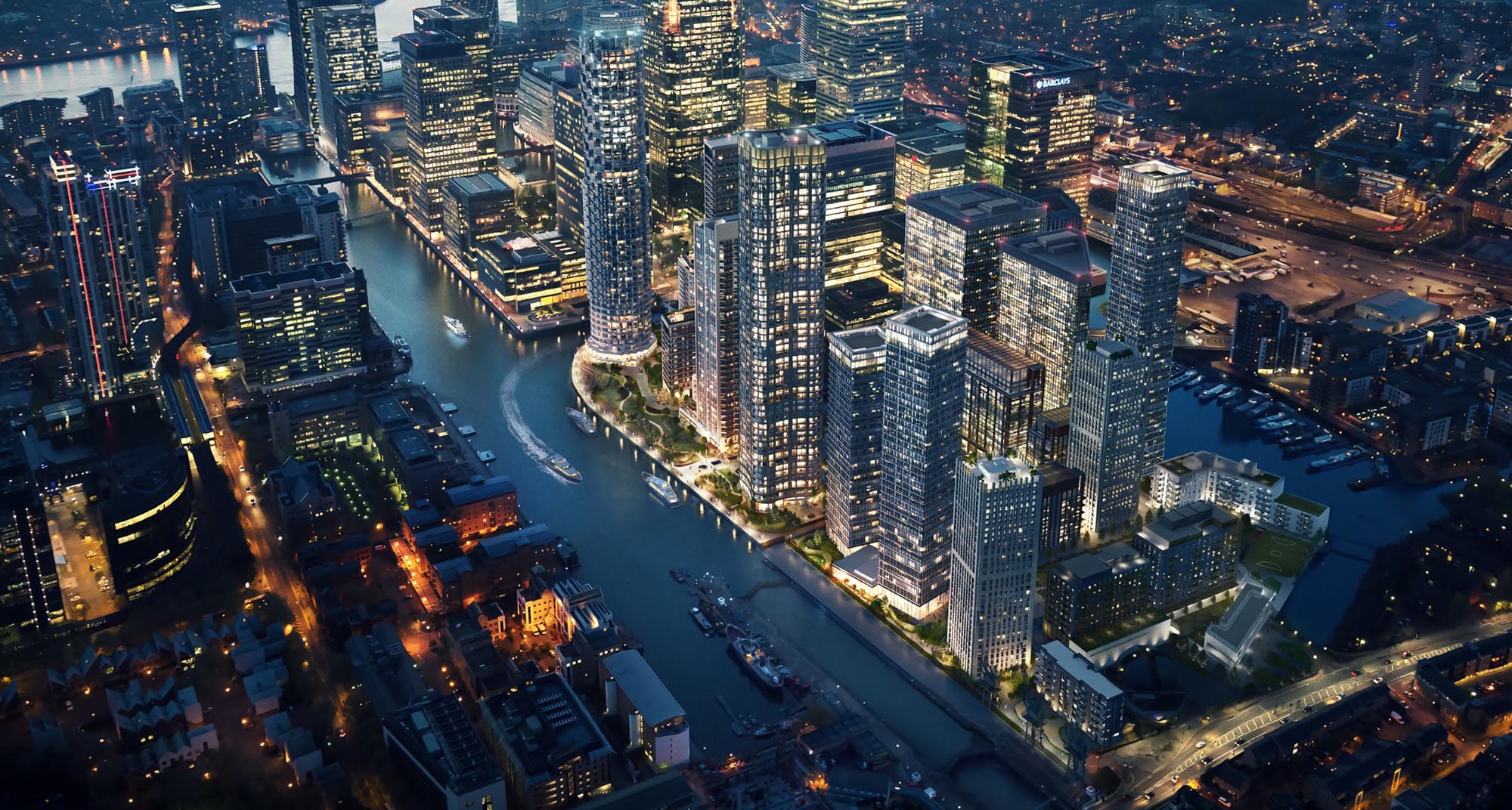 Peter Wirtz on his vision for Wood Wharf's open spaces.
"Competing with Wood Wharf's powerful architecture was perhaps our greatest challenge."
Canary Wharf's new district, Wood Wharf, has been designed to provide a new residential led, mixed use, waterside community defined by the quality of its public green spaces, the diversity of its land uses and activities, and its exemplary architecture. Because of their intense greenness, the public green spaces at Wood Wharf will become oases of freshness and a counterpoint to the density of the city. Completion of this new urban district in London's Canary Wharf is currently expected in 2023.
Click here to read the full interview with Peter Wirtz on his vision for Wood Wharf's open spaces.
Interview by Matt Blake
Night-time Aerial Image ©Canary Wharf Group