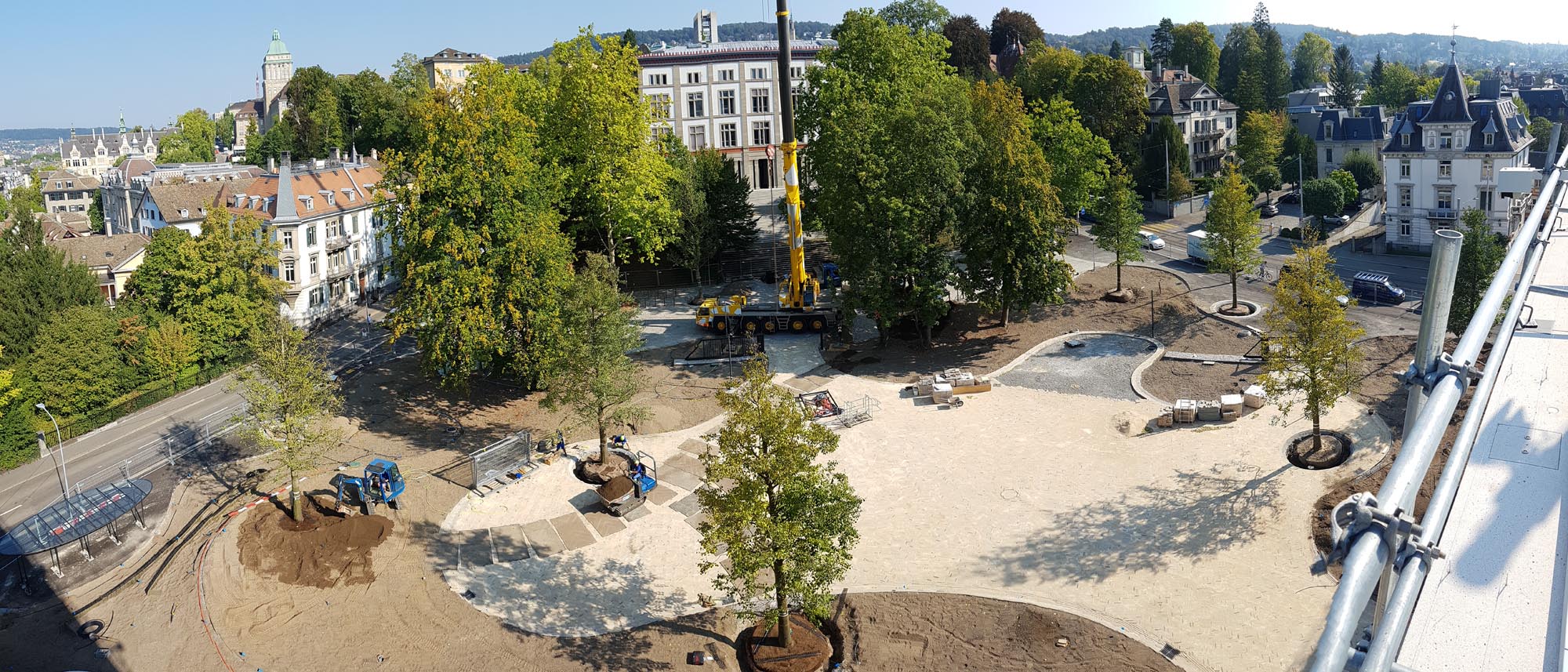 Landscape works at the Kunsthaus Zürich (CH) in full swing!
The Kunsthaus Zürich, designed by the Swiss architect Karl Moser, was built between 1904 and 1910 and is situated on Heimplatz, a square in Zurich's city centre. The existing museum has been expanded with a new building on the opposite side of the square, designed by David Chipperfield Architects Berlin. The new extension will display a collection of classic modernism, the Bührle Collection, temporary exhibitions and a contemporary art collection starting from the 1960s. Together with the Schauspielhaus (theatre) on the eastern side of the square, the museum buildings will form a 'gateway to the arts', an urban entry to the education mile leading to the university buildings to the north.
The urban concept envisions the placement of a clear geometric volume on the north edge of the square, resulting in the definition of two new public spaces – an urban square framed by architecture to the south and the art garden acting as a natural counterpoint to the north.
The art garden by Wirtz International is designed to link the protected gardens of the old cantonal school with the Kunsthaus extension. The garden is to take on the function of a hub, organically connecting Zurich's old town and Heimplatz with the university district further up the slope. Individual groups of Linden trees and trimmed beech massifs provide the ideal backdrop for sculptures and will transform the green space into a rest and recreation zone shielded from the traffic on Rämistrasse and Kantonsschulstrasse. The project is expected to be completed by the end of 2020.