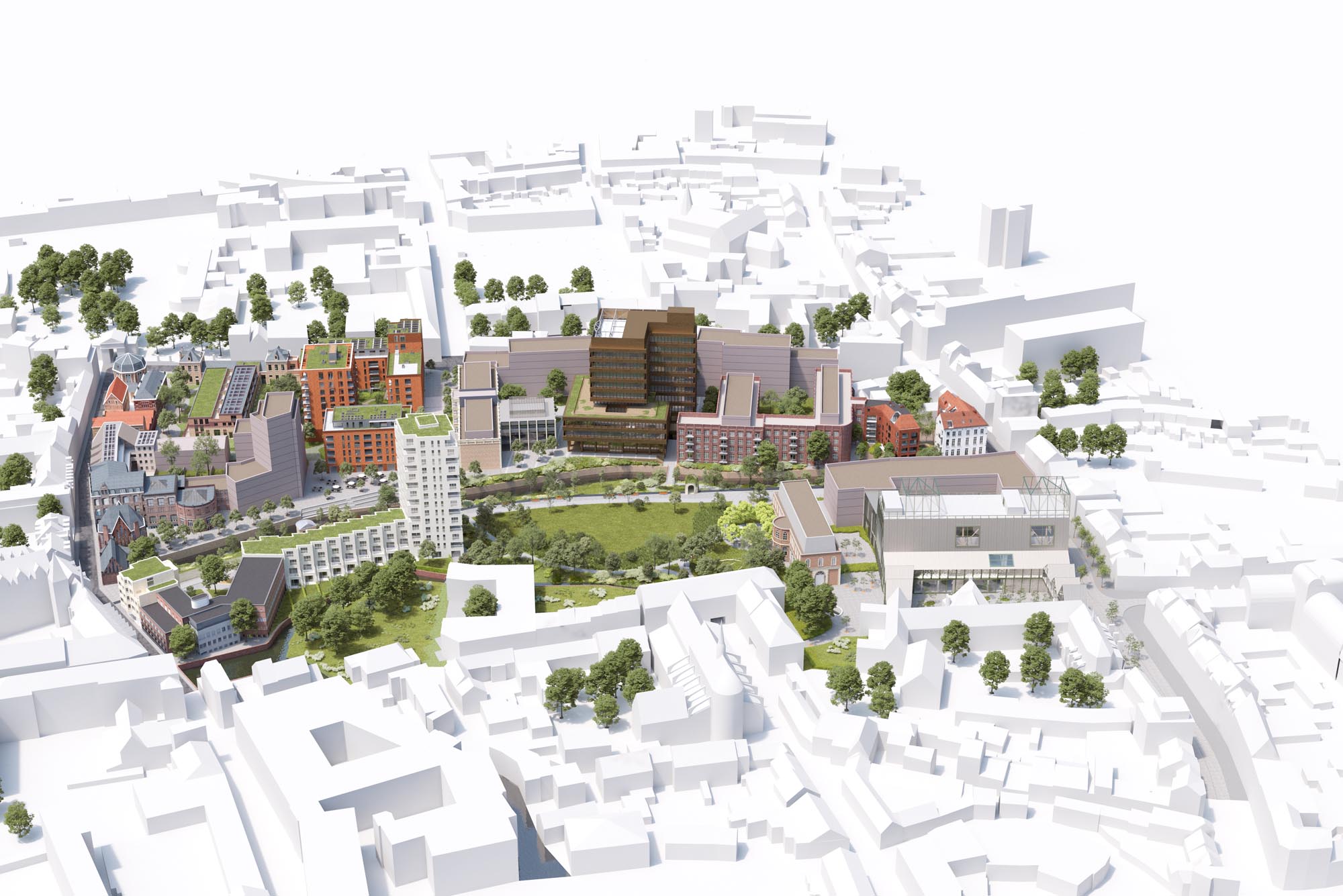 Hertogensite, an urban renewal project in the heart of Leuven (BE).
Hertogensite, located in the city center of Leuven, is currently being transformed from a gray concrete site into an attractive green lung within a densely built-up urban area. An neighborhood where architecture and public space not only reinforce, but also complement each other. Thus creating a sustainable living environment for residents and visitors from all age groups.
The site will consist of various squares and public parks, each with their own character. The mutual unity and connection is, however, maintained through a well-considered choice for, in particular, native planting, and the unity and uniformity of materials within the this unique urban renewal project.
Project Developer: Resiterra