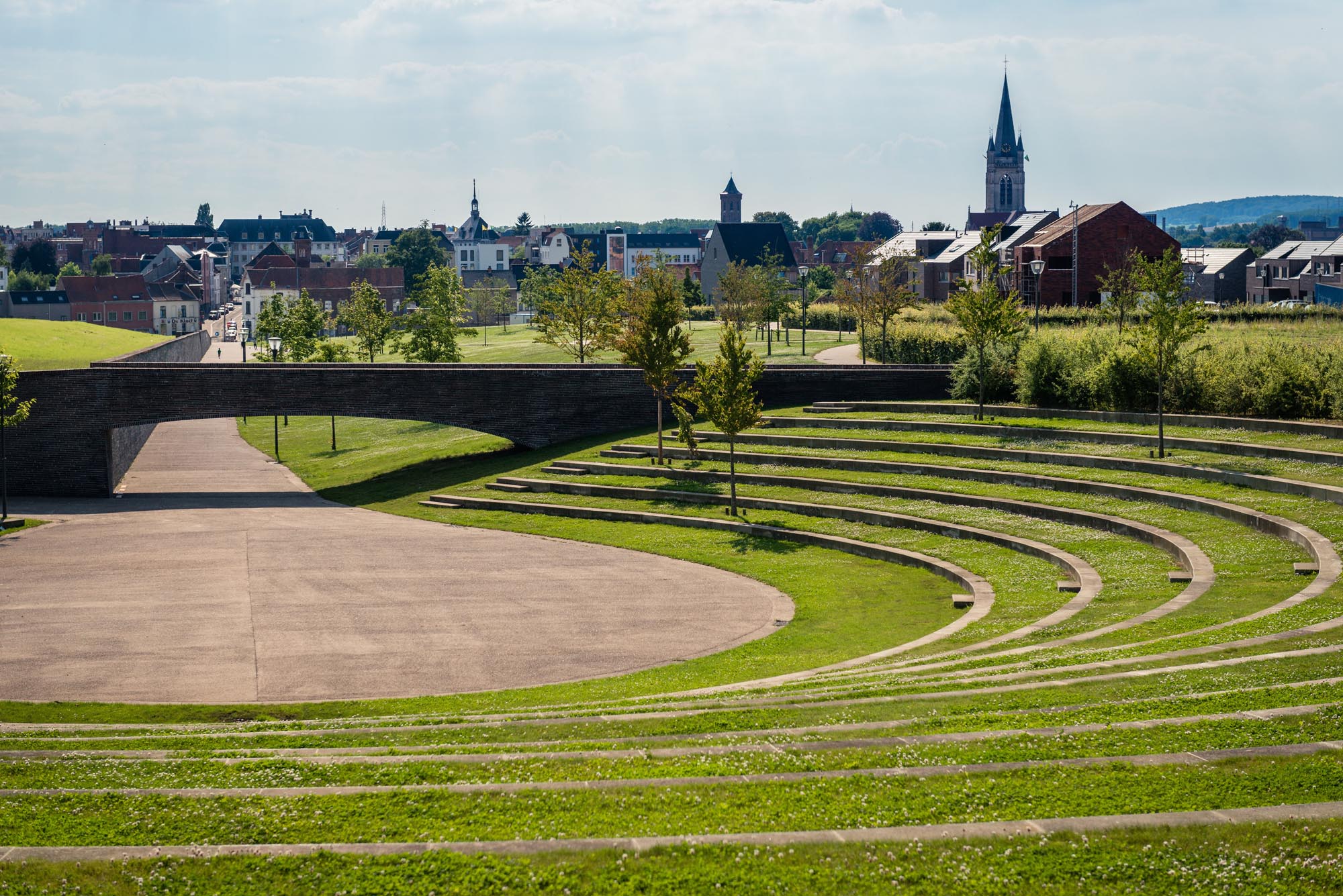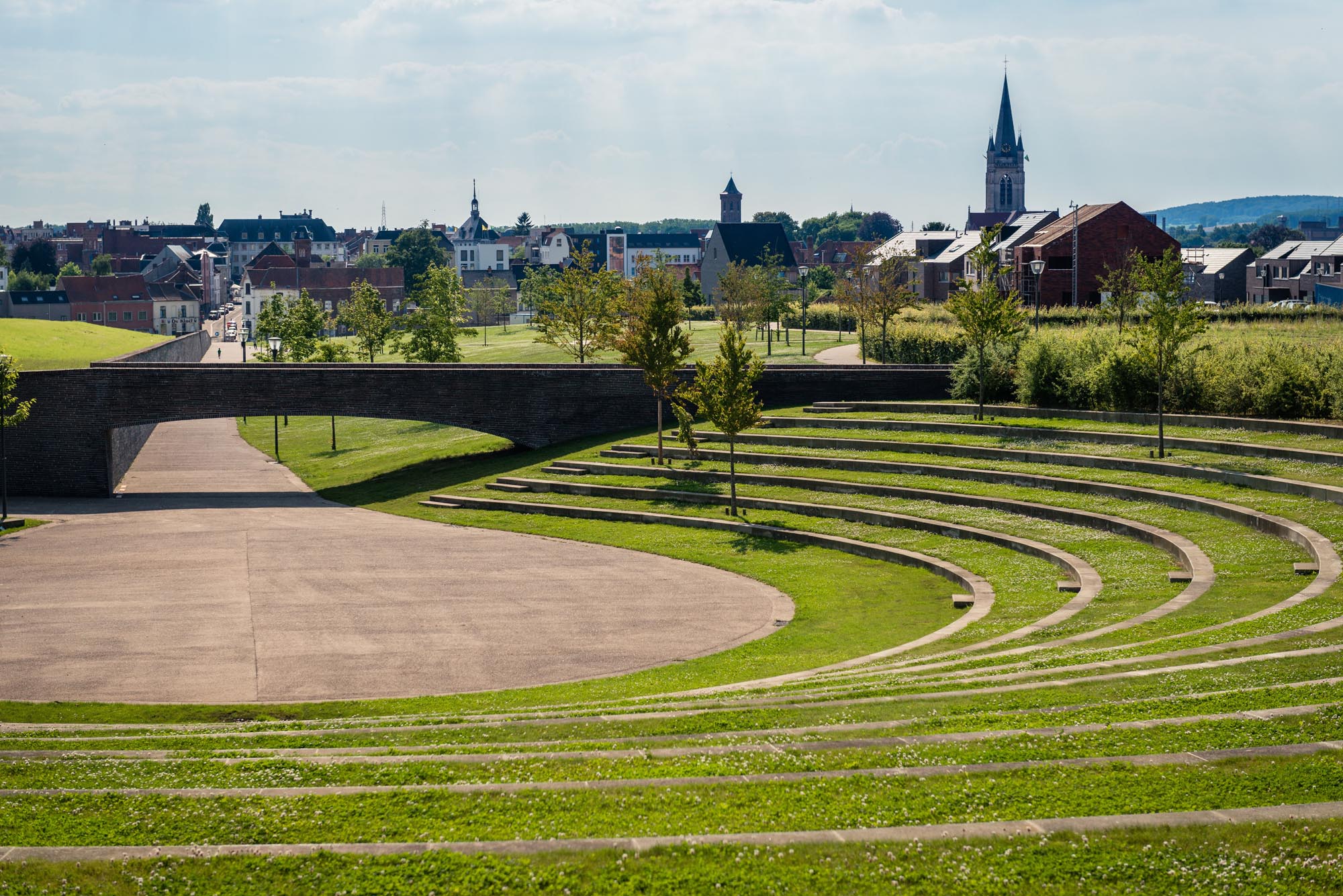 Construction has begun on 'De Stadstuin' Phase II, located in Ronse, Belgium
Construction has begun on the second and final part of the public park 'De Stadstuin' in Ronse. The park, situated on a 11 ha site overlooking the city, is vital part of an important city extension project launched by the city of Ronse in 2011. When completed it will function as a metaphorical "green lung" within the city limits. The gently rolling landscape with grass mounds was created by using excess subsoil from phase I and allows for meandering paths and passive recreation. The multiple paths and an interesting collection of native and non-native (flowering) trees give visitors of 'De Stadstuin' a pleasant variety of different perspectives.
Work at De Stadstuin Phase II is expected to be completed in spring 2021.