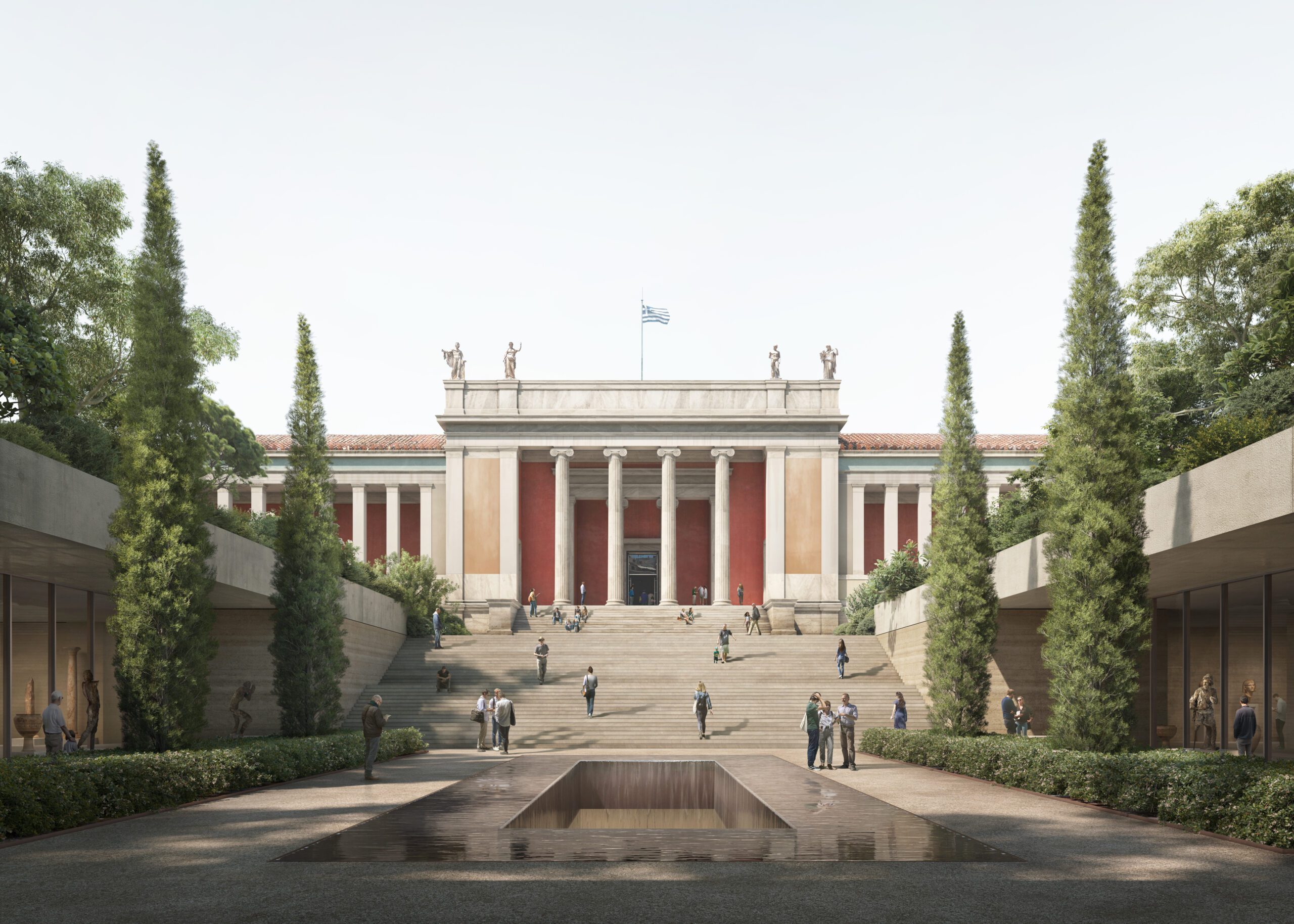 Competition win for the National Archaeological Museum in Athens (GR)
Wirtz International NV has been selected as winning partner with DCA Berlin, Tombazis & Associate Architects, wh-p Ingenieure, Werner Sobek and Atelier Brückner, for the extension of the National Archaeological Museum in Athens.
The Museum, located in the Exarcheia district of Athens, houses one of the world's most important collections of prehistoric and ancient art.
It was originally built by Ludwig Lange and Ernst Ziller, in a neoclassical style during the second half of 19th century and later enlarged.
The Davide Chipperfield project complements the historical building with new contemporary spaces.
The 1.5ha museum park is elevated on a podium at the level of historical entrance of the museum, it creates a gathering space for all citizens. The solid volumes of the lower levels allow for the planting of monumental trees on the roof. Lavish gravel spaces and curvy paths, lawns, groups of Umbrella and Aleppo pines with evergreen Holm oaks and tailored shrubs massing bring the public in the atmosphere of a romantic 19th century Claude Lorrain painting.
The central lower courtyard connects the main entrance at the street level with an extended monumental staircase that ascends to the old museum building.
The Park is a gathering place for as well tourists as Athenians citizens, architecture students, to hang out and have a food time.
It will be planted with drought resistant plants with an accent on evergreen plant material to look robust in winter and summer.
Image © Filippo Bolognese