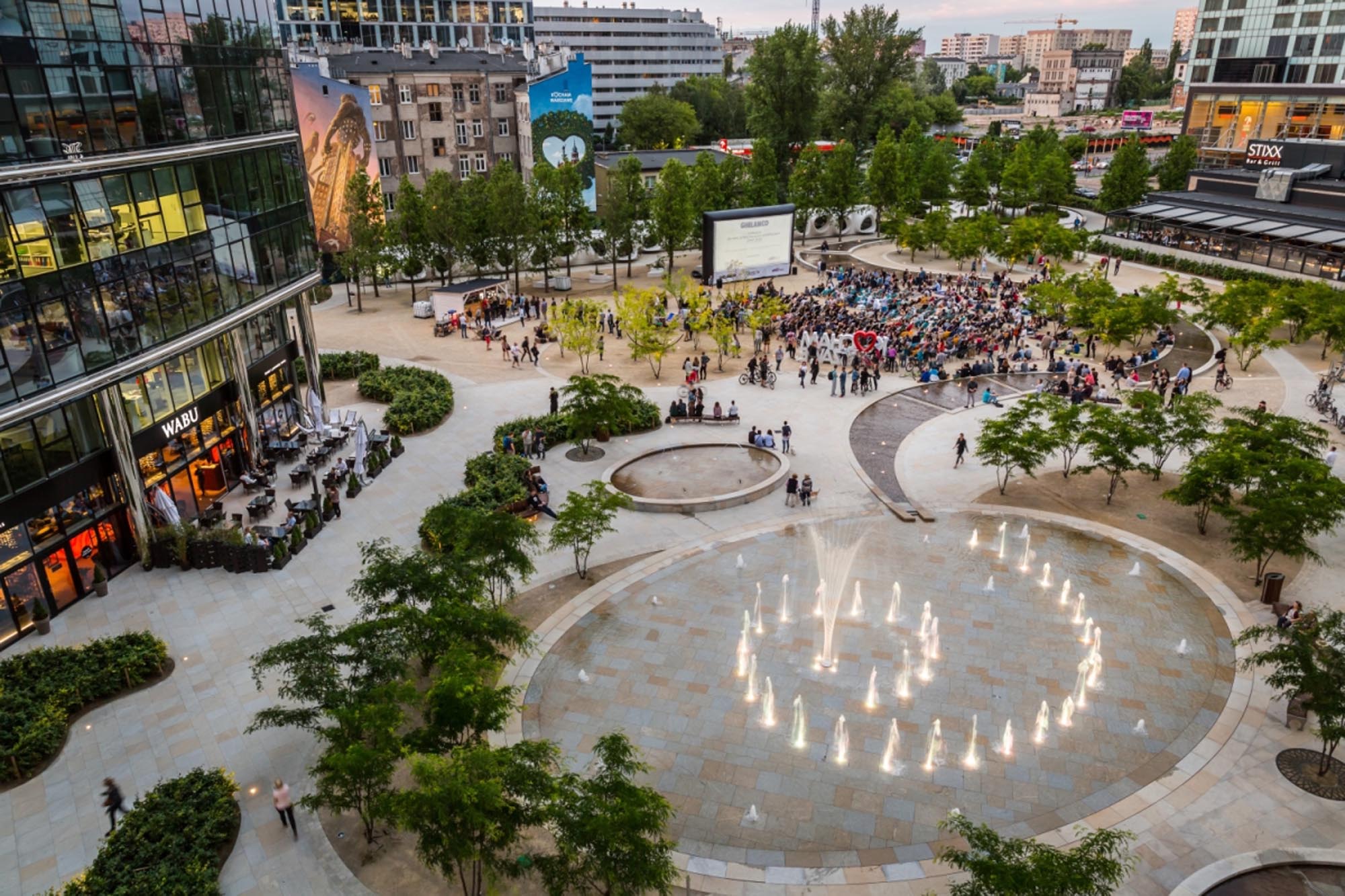 Warsaw Spire wins 27th MIPIM Award for Best Office & Business Development
The 27th MIPIM Awards took place today during MIPIM, the world's property market. The results were announced at a gala ceremony held in the Grand Auditorium of the Palais des Festivals in Cannes. Europe came close to taking all the trophies with winning projects from Denmark, France, Germany, Poland, United Kingdom and Belgium, which has been rewarded in 3 different categories. Organised by Reed MIDEM, a subsidiary of Reed Exhibitions, MIPIM is currently taking place in Cannes.
Warsaw Spire won the MIPIM Award for Best Office & Business Development. It has been the most spectacular and recognizable project in Poland in recent years and the highest (220 m) office building in the CEE region with 109,000 sq. m of state-of-the-art office space. The main drivers behind the project's success include its location, innovative solutions and an added value not yet offered by any other commercial developer. On its own plot the investor built a perfectly designed public square – Plac Europejski – with fountains, restaurants and an art passage. Ghelamco's project has radically changed the shape of Warsaw's business city centre and has become a great commercial success – currently the project is leased in over 95%.
Developer: Ghelamco Poland
Architect: Jaspers-Eyers Architects, Projekt Polsko-Belgijska Pracownia Architektury, Massive Design
Landscape architect: Wirtz International nv.