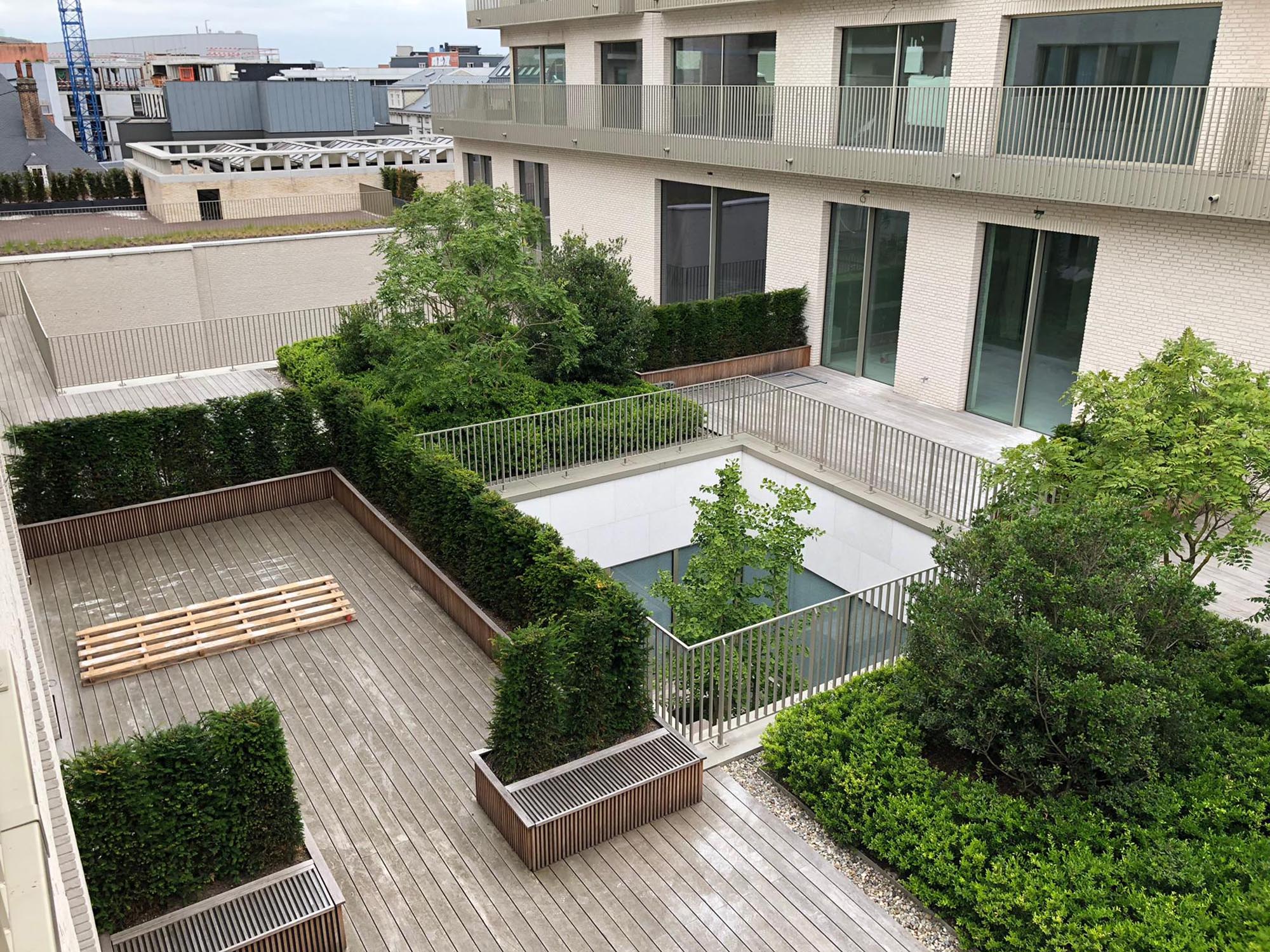 Landscape construction in progress: Kouterdreef Gent, Belgium
In 2013 project developer Matexi started with the upgrading of the Kouterdreef, to create a luxurious shopping street, which is completely in style with the neighboring streets. In the buildings between the Kouter square and the Koutersdreef they developed luxury apartments and penthouses.
Wirtz International was responsible for designing the courtyard, patios and (roof)terraces. We've created a pleasant and peaceful area, in the midst of a hectic urban environment, in which the privacy of the residents is guaranteed. This has been achieved by using iconic trees, evergreen hedge massifs and ornamental grasses which all offer unique characteristics. The multiple areas exudes calm and an aesthetic beauty.
The landscape construction of the gardens is now in full swing! The contours of the courtyard are getting visible and the whole completion is foreseen in spring 2019.
More info: www.kouterdreef.be