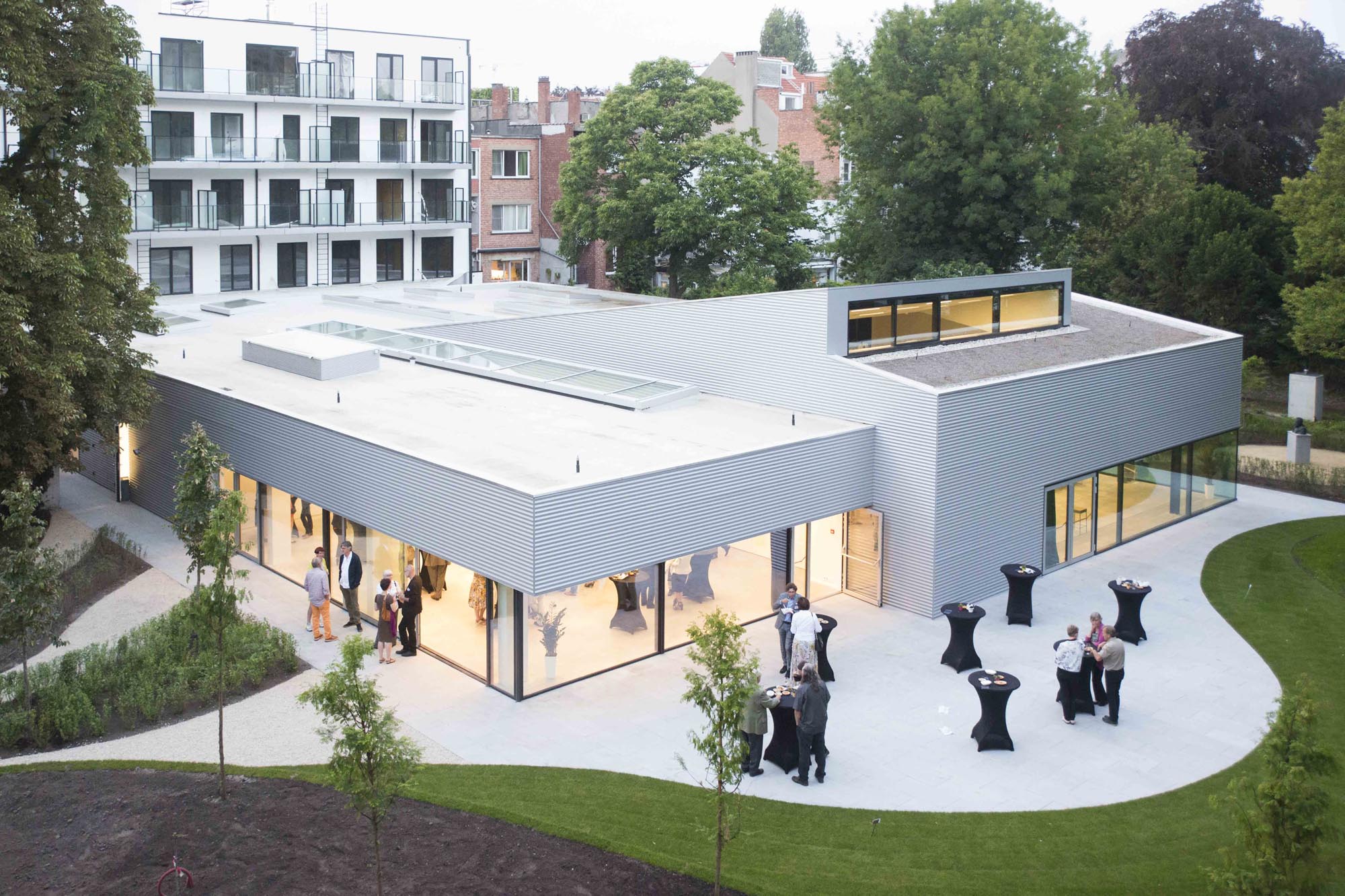 KAVA Congress center in Antwerp (BE) officially open
The Royal Pharmacy association of Antwerp (KAVA) has opened the doors of its new congress center in the Consciencestraat in Antwerp (Belgium). The opening was in the presence of Minister Kris Peeters (CD&V) and Mayor Bart de Wever (N-VA).
The surrounding garden, designed by Wirtz International, forms a clear extension of the congress center. Large windows and doors link the indoor and outdoor space.
Given the function of the garden as an extension of the congress center, multiple outdoor meeting locations have been provided in the garden which can be used for break-out sessions or meetings. Employees can also use the terrace and garden for their lunch breaks.
The garden itself has been given a park-like character in which rounded hedge massives create a firm structure. Flowering trees, ornamental grasses and flowering shrubs highlight and complete the whole with their changing appearance during the different seasons.