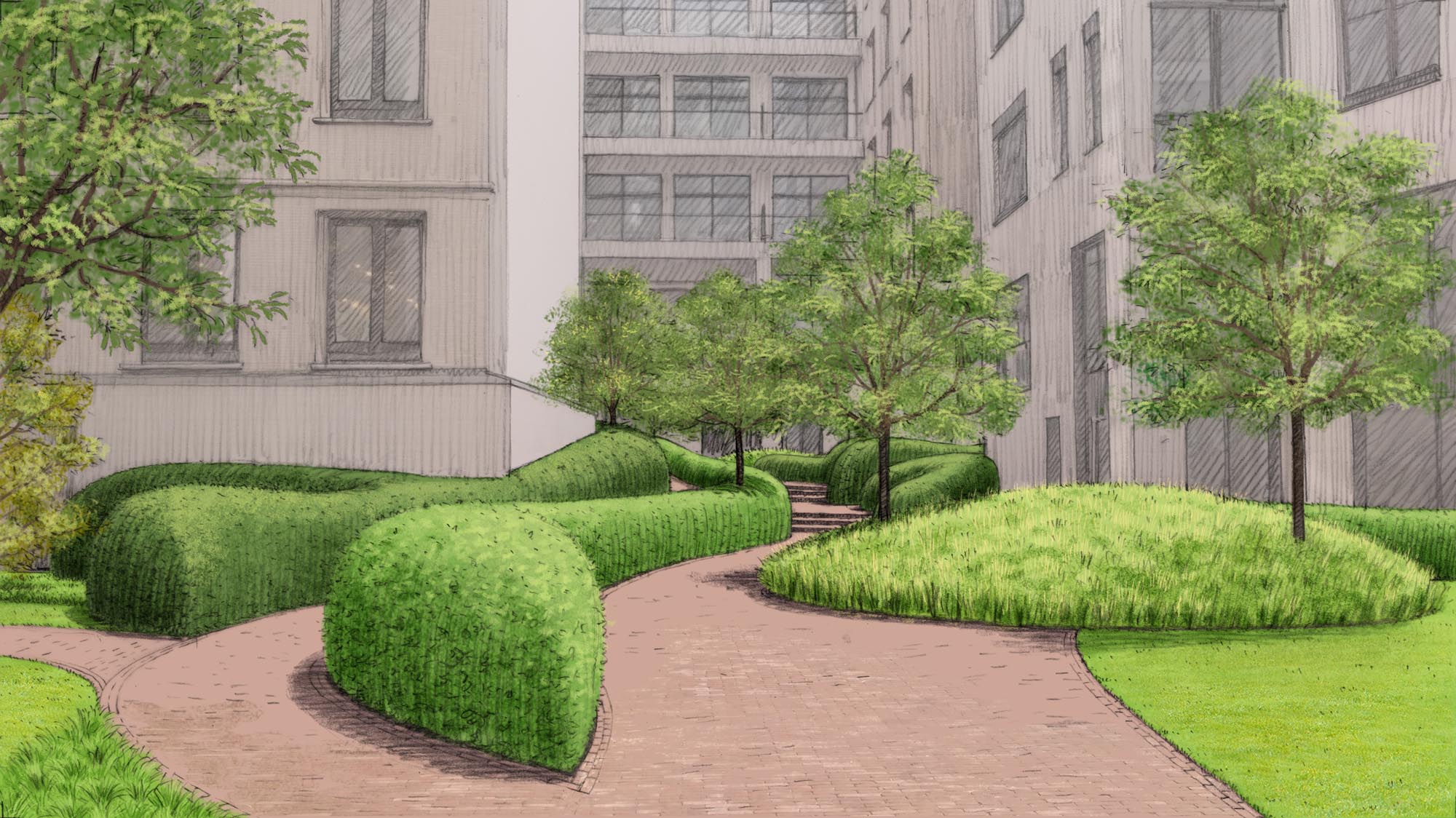 Chambon in Brussels wins 27th MIPIM Award for Best Refurbished Building
The 27th MIPIM Awards took place today during MIPIM, the world's property market. The results were announced at a gala ceremony held in the Grand Auditorium of the Palais des Festivals in Cannes. Europe came close to taking all the trophies with winning projects from Denmark, France, Germany, Poland, United Kingdom and Belgium, which has been rewarded in 3 different categories. Organised by Reed MIDEM, a subsidiary of Reed Exhibitions, MIPIM is currently taking place in Cannes.
Chambon in Brussels won the MIPIM Award for Best Refurbished Building. It is the largest ever conversion of offices in Brussels and the largest mixed-use ensemble to be built in four decades. Chambon will turn a 75,000 sq. m single-use office block into a vibrant 50,000 sq. m mixed-use ensemble comprising preserved and restored historic buildings, renovated and transformed buildings as well as newly built ones. The site now accommodates 248 apartments, 134 student studios, offices, a five-star boutique hotel and an easyHotel, as well as a food court and retail. Originally fully built at ground level, the 1970s and 1980s buildings have been demolished in order to remodel the site around a 3,000 sq. m garden designed by Wirtz International nv.
http://www.mipimawards.com/mipimawards2017/en/page/winners-2017
Developer: IMMOBEL
Architect: A2RC Architects / Jaspers-Eyers Architects
Landscape architect: Wirtz International nv.